The

strength & conditioning coach

looking to manage their weight room and optimize team workouts.
The

personal trainer

striving to grow an online training business and scale programming.
The

private training facility

seeking to optimize their business and provide next-level group training.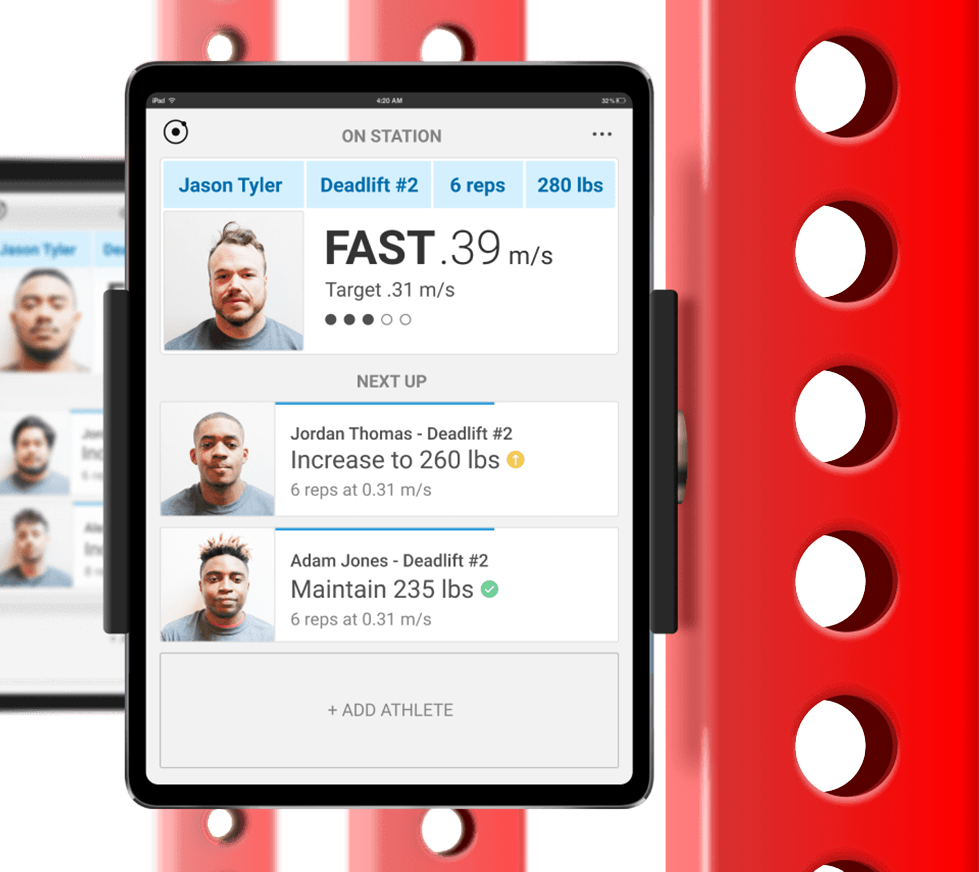 An Assistant at Every Rack
Keep track of over a dozen athletes per rack. Each athlete's workout is surveyed, monitored, and logged on our Station app to deliver real-time velocity-based guidance.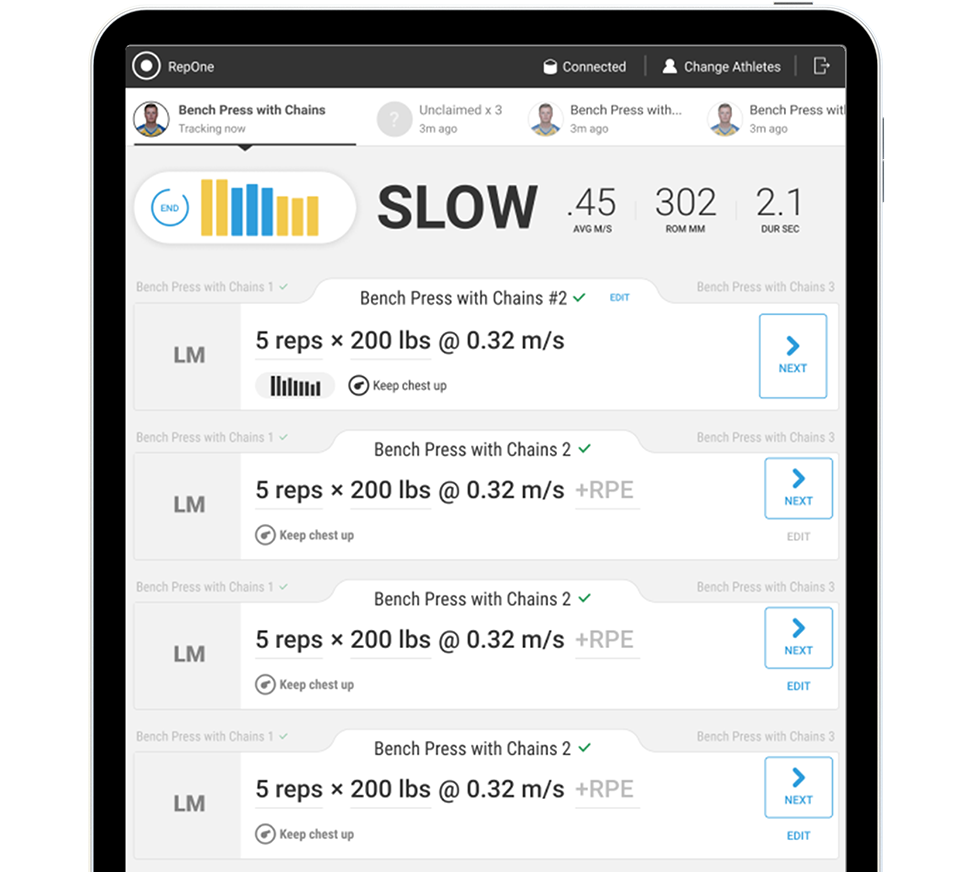 Smart Auto-Tracking
True auto-regulated training. Set your target metric and our system will deliver it to each athlete, guide them up or down depending on their performance, count reps, track rest, and more.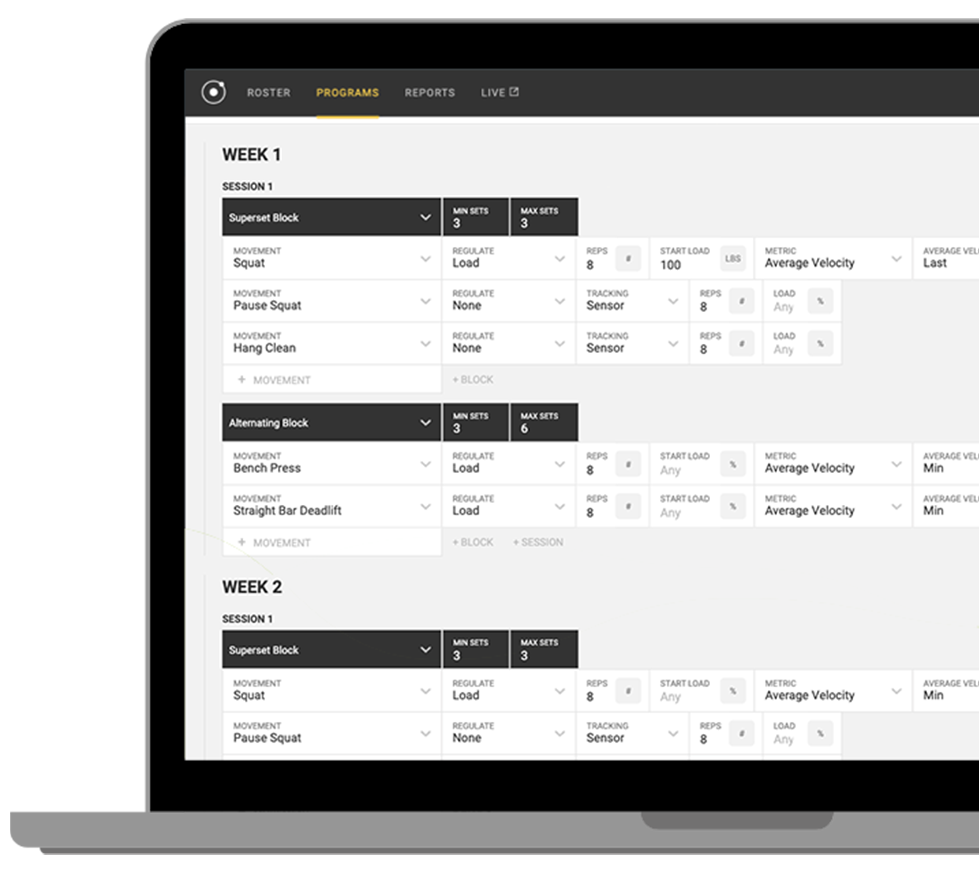 Advanced Program Builder
The flexibility of Excel and the power of tightly integrated workout tracking. Build a season of training in minutes that can individualize training loads for hundreds of athletes on the fly.
Get stronger with the power of data.
Team-scale velocity-based training with the first fully

hardware-integrated

athlete management system.
While your athletes work out, RepOne's smart sensor logs hundreds of performance data points for every rep.
Using this data the kiosk walks athletes through your program and adjusts each individual load or volume to keep them in your optimal target.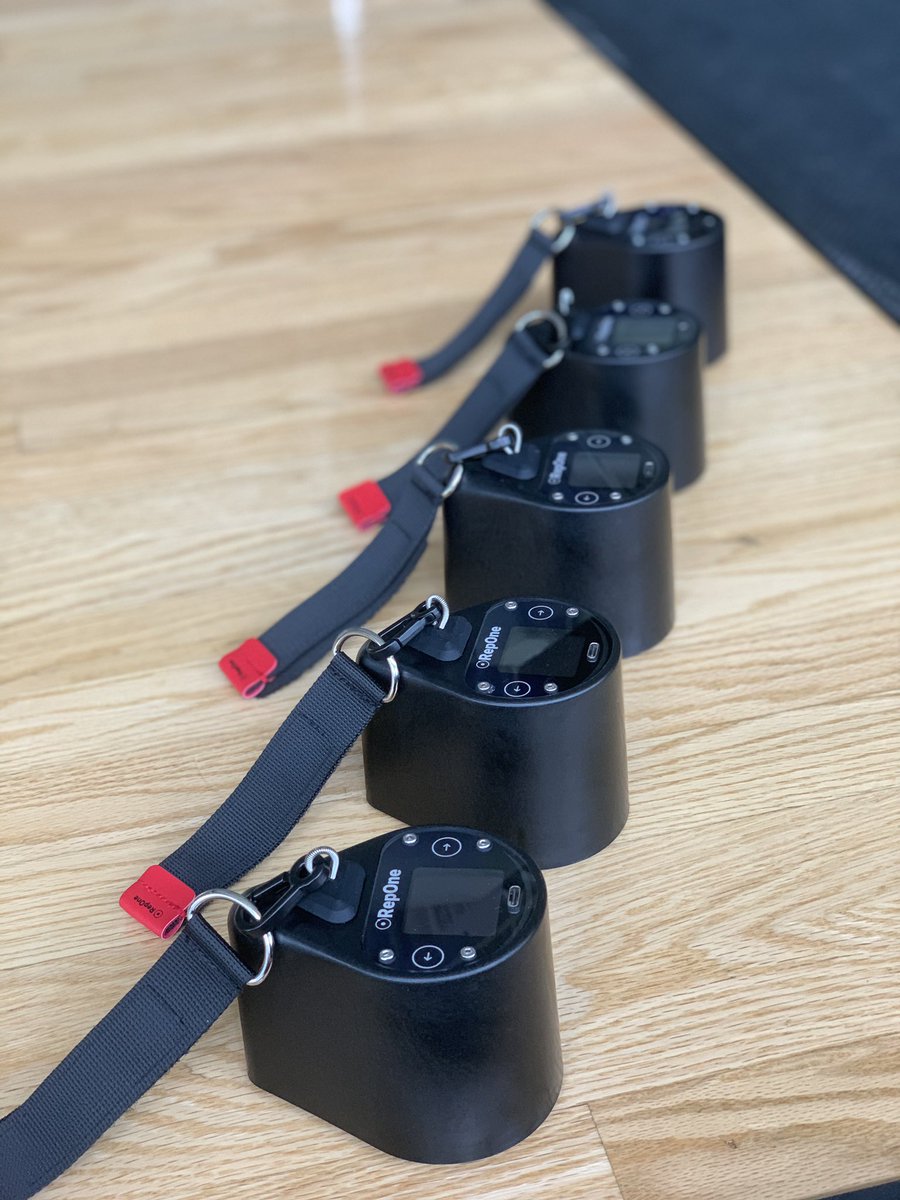 Build programs with velocity targets that RepOne will use to regulate load and volume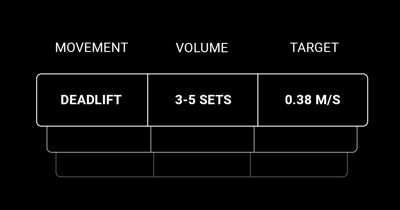 With RepOne Station app and motion sensor at each rack, each athlete's individual performance is monitored and optimized.
You will have access to unprecedented data about your athletes and team making it easy to test, make improvements, and share with your trainers and admin.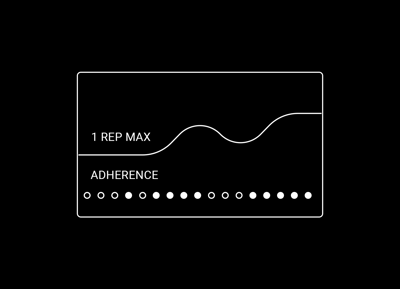 powerful software
Your weight room, just smarter.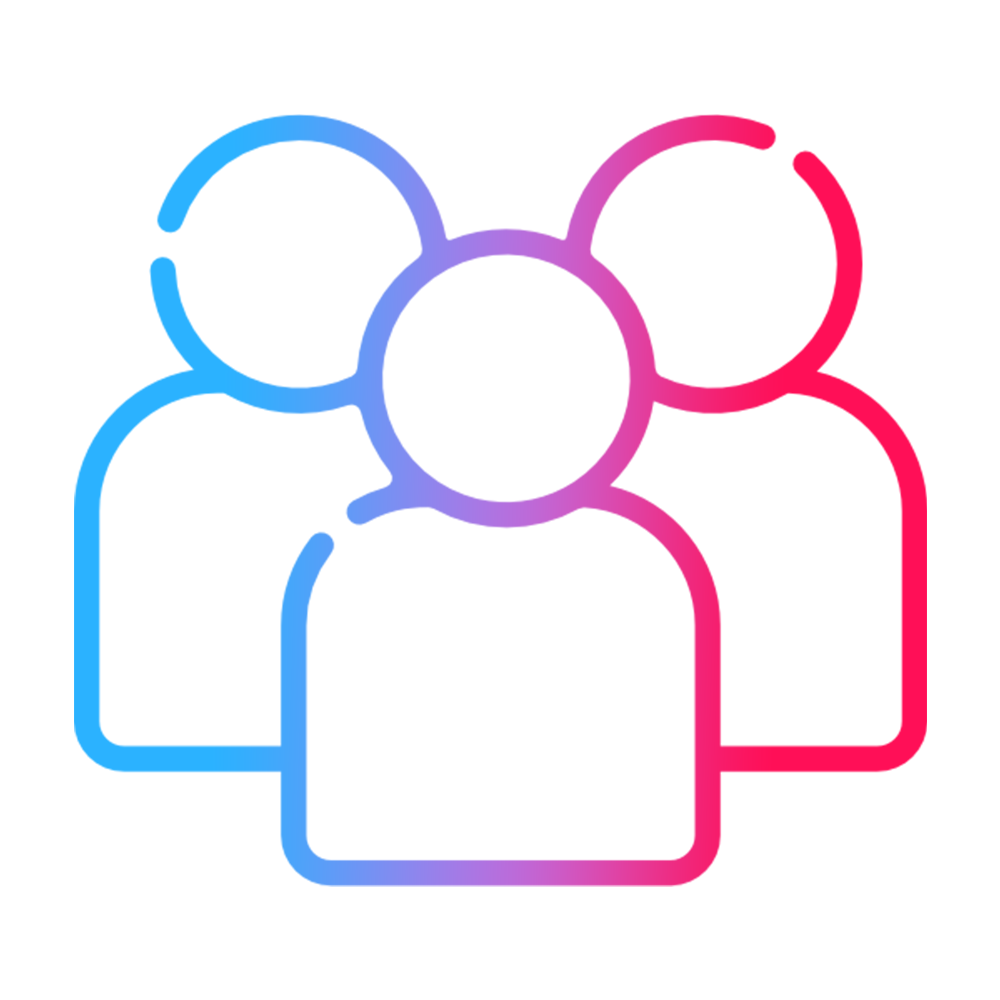 Manage your roster
Add as many athletes and coaches as you want. StrengthOS can replace your existing AMS and open up your budget.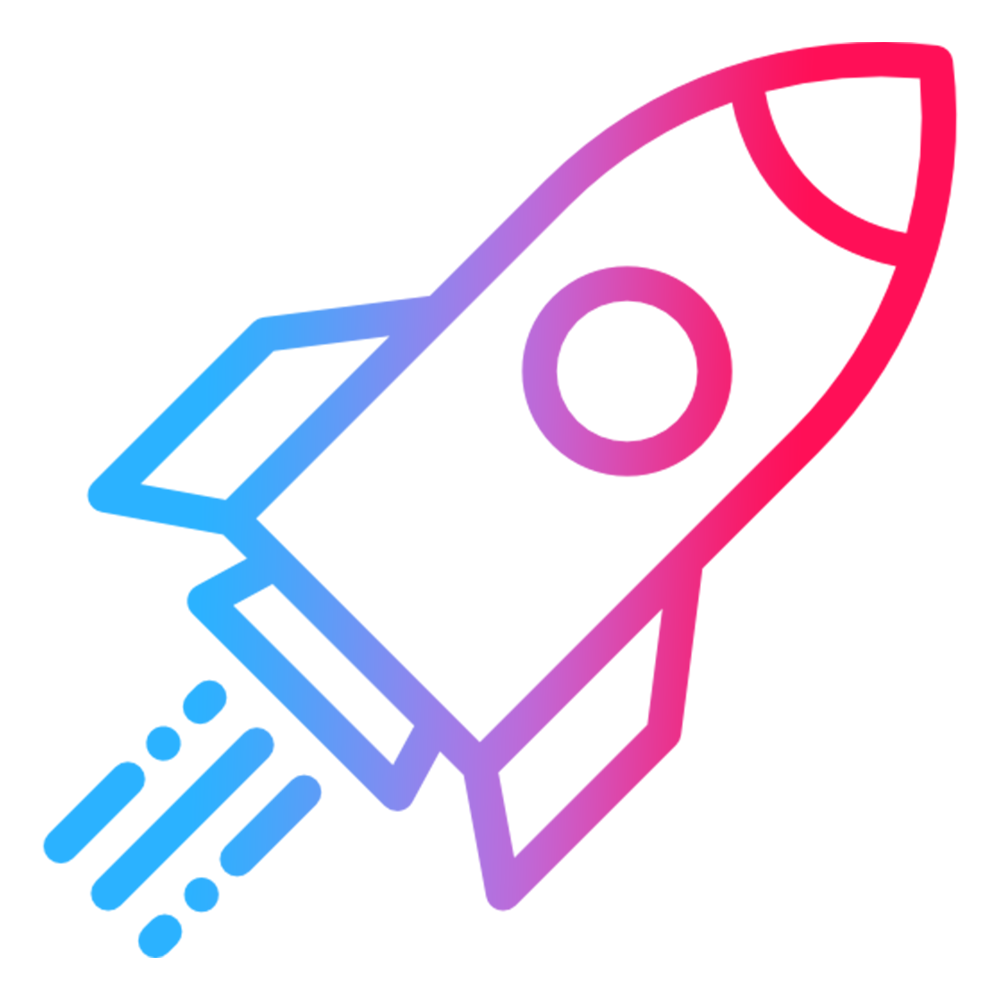 Program with velocity
Using the world's most advanced program builder, regulate load and volume with your choice of velocity metrics.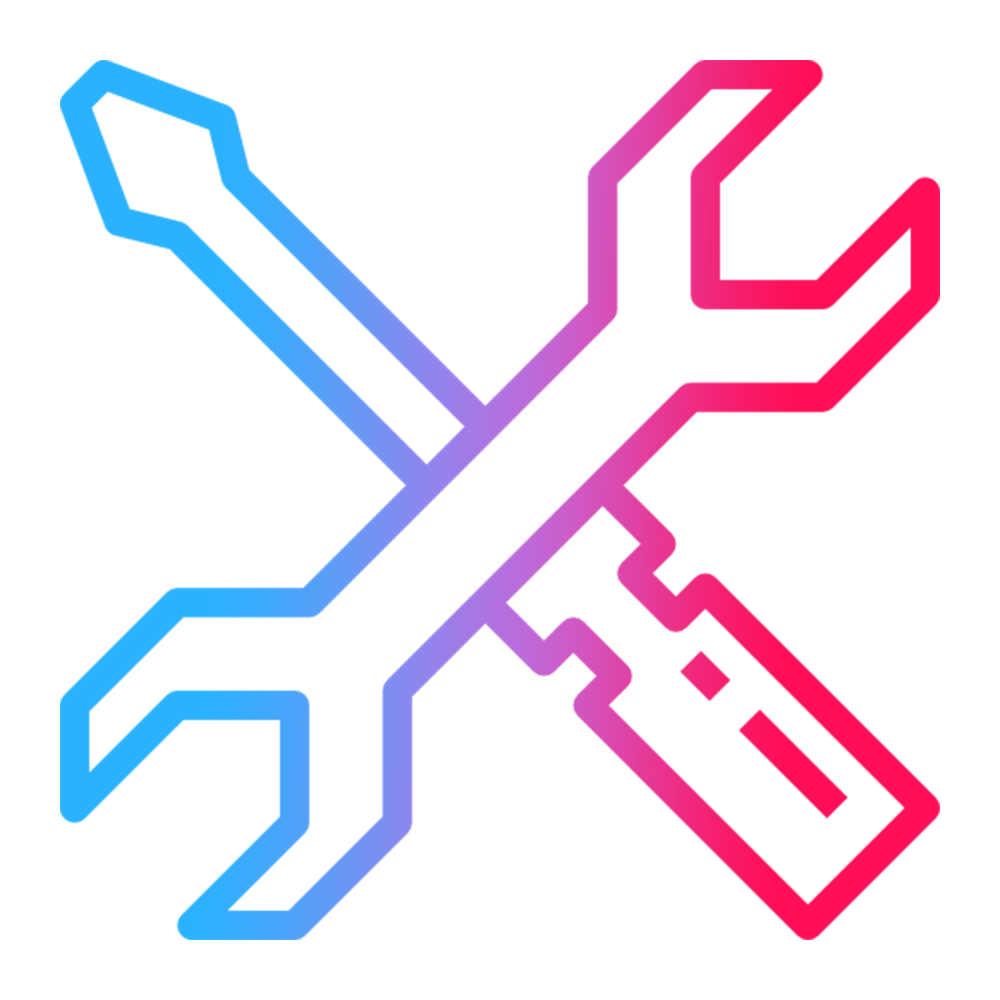 Designed for efficiency
Easily duplicate and move everything from individual sets to entire workouts and set custom defaults to speed up your workflow. You've never programmed faster.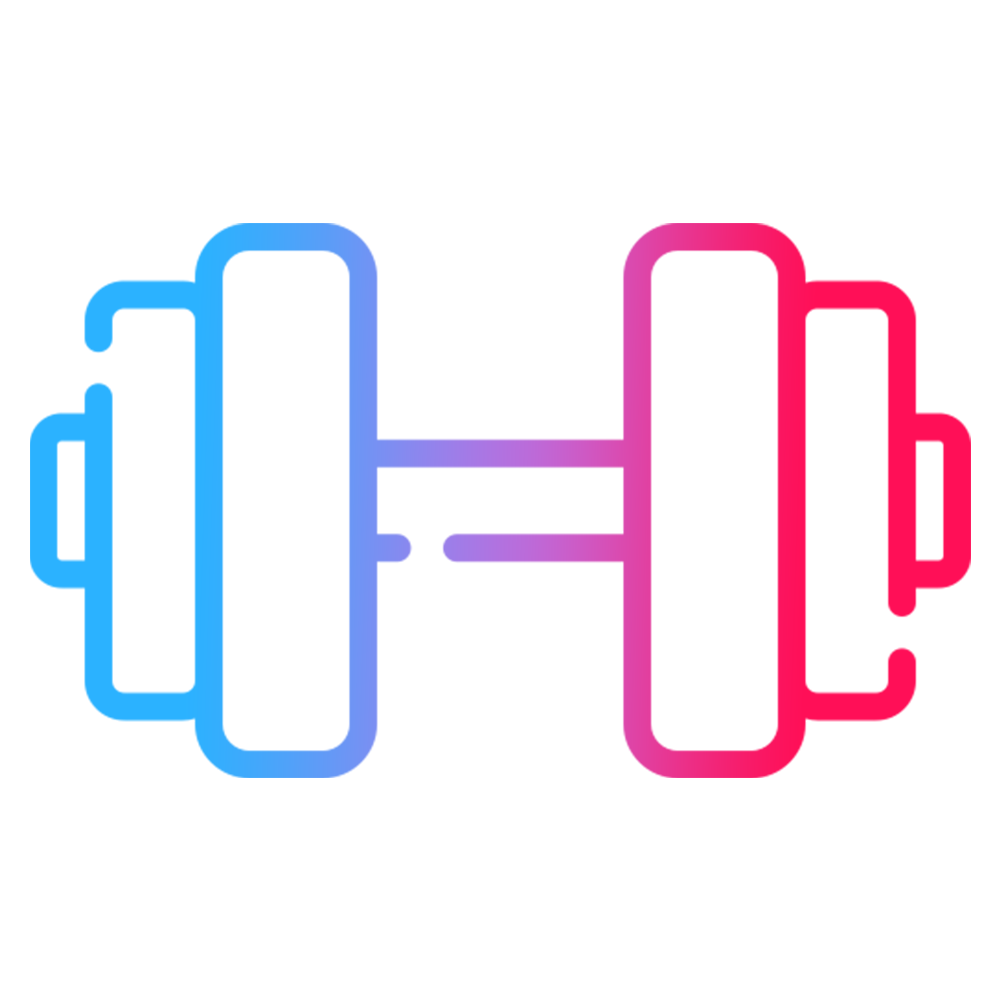 Linked maxes
Giving you incredible power to define formulas that will calculate maxes for each athlete off a single tested movement.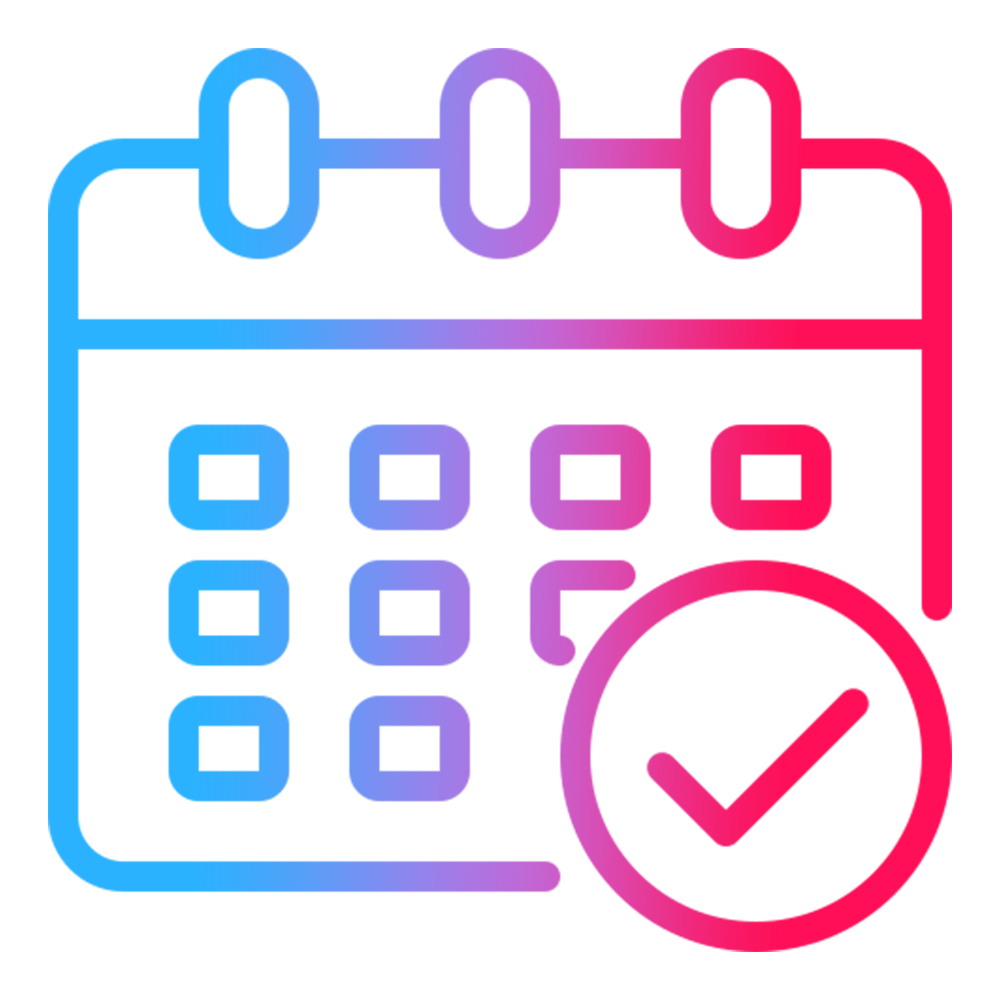 smart scheduling system
Freeing you from printing and passing out paper workout cards. Make edits and improvements without having to reassign workouts.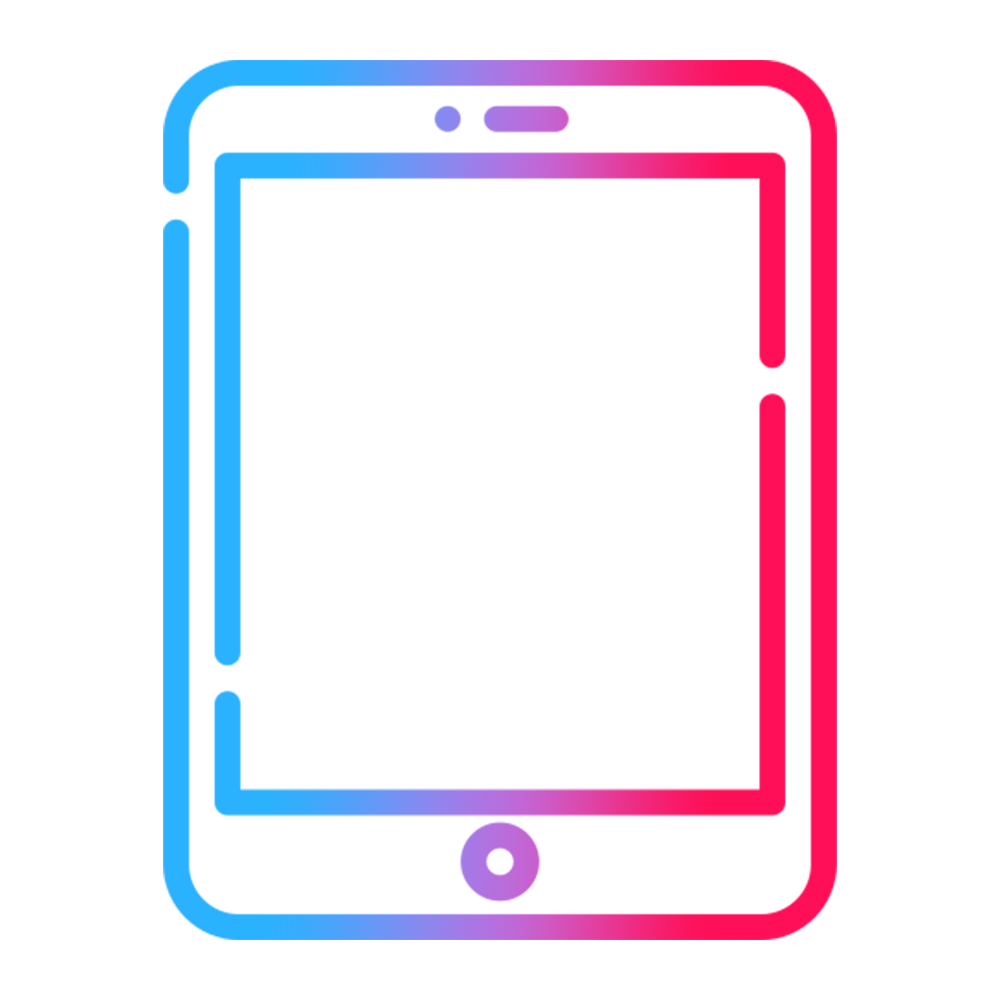 live view
Have a real-time overview of your weight room and everything that's happening in it. An athlete had a bad set on the other side of the gym? You'll know right away.
Coach, @RepOneStrength has been amazing for us. I don't know about monthly subscription service, but the displays are clear and easy to read to utilize in training.

— Dillon Adams, SCCC (@CoachAdamsOU) January 14, 2022
I've done % training, daily RM's, and RPE.

In terms of prescribing effort and loading, velocities are superior to all of them.

With the availability of LPT units like @RepOneStrength for cheap it's a viable solution for nearly any program.

— Wil Fleming (@wilfleming) April 2, 2021